There really is a lot more that goes into perfectly laying out the wallpapers for your home. If it was, there wouldn't be a whole industry dedicated to this task. However, if you are not the person who believes they have got it all figured out, by all means, don't read this article.
Wallpaper installations costs are considered to be highly overpriced. But consider this. How much research would you have to do to understand how removing your existing wallpaper installation is done correctly? After this, consider the cost of the tools you would have to get, for a one-time activity. We still haven't gotten to the time it will take and the mistakes you will make during the wallpaper installation process.


DOES IT MAKE SENSE TO HIRE A PROFESSIONAL WALLPAPER INSTALLER NOW?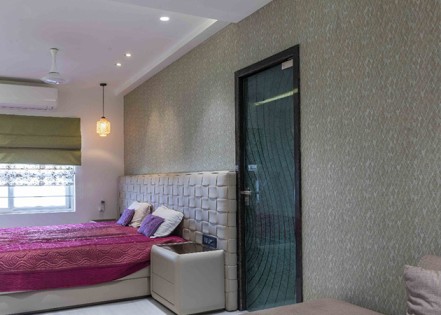 HOW PROFESSIONAL WALLPAPER INSTALLERS GO ABOUT THIS ACTIVITY?
There is always some understanding to do about the current existing wallpapers. Some of the most common questions asked are:
– How they have been installed
– What primer had been used for the priming process
– How long has it been since the wallpaper installation?
Understanding these factors is critical for any professional wallpaper installer. The technique used for the removal process changes depending on these various factors.
Here's why you should choose to get a professional wallpaper installer before you try anything yourself:

THE PROFESSIONALS WILL ALWAYS KNOW BETTER ABOUT THE WALLPAPER INSTALLATION THAN YOU
And its a fact. Our eyes have been trained to spot things you don't notice. The quotes given by any wallpaper installer are based on the effort required because not all wallpaper installations are created equally. A professional contractor will always visit your location with appropriate tools that help them to remove rigid existing wallpapers. Some wallpapers require the use of specialized tools and equipment because certain installations cling stubbornly on the walls. Professional installers will always use special solutions and a specialized wallpaper steamer device to remove the existing wallpaper from your walls.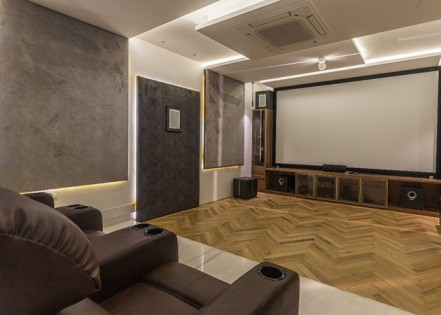 POORLY PRIMED WALLS NEED EXPERT SOLUTIONS
We see this happen all the time. Our clients, in the effort to save a little money, make do with sub-par quality work. In a lot of cases, the removal becomes a highly expensive process because the inexperienced do not prime the wallpapers properly. In fact, this can become complicated for you to remove all the old paper without hiring professional support.
Fortunately, we at the Installers are the only WIA (Wallcovering Installers Association) certified company in India. Our team of experts comes with experience, and we do not compromise on the quality of work we deliver.
A PRECISE INSTALLATION METHOD THAT BECOMES THE PERFECT ADDITION TO YOUR HOME
Wallpapers can be quite expensive, and this is also why you should not tamper with wallpapers yourself. DIY projects sound fun, but you also need to consider the amount of time you can put into the wallpaper installation. It is not merely a matter of gluing and pasting. As professional wallpaper installers, we work to offer you a seamless finish to your homes.
THE CONCLUSION
When it comes to wallpaper installations, you have to consider the time you use on doing the job of a professional. Keep in mind that when you perform a wallpaper installation, you will not be efficient like someone experienced in handling such projects. We rest our case.
We are always open to serving you with the best quality work. All you need to do is book a call with us when you are looking to change your wallpapers.

Follow us on Instagram or Facebook for more interesting tips

Check This Out: 12 Different Types Of Wallpaper To Make Your Wall More Alluring [Detailed Guide]