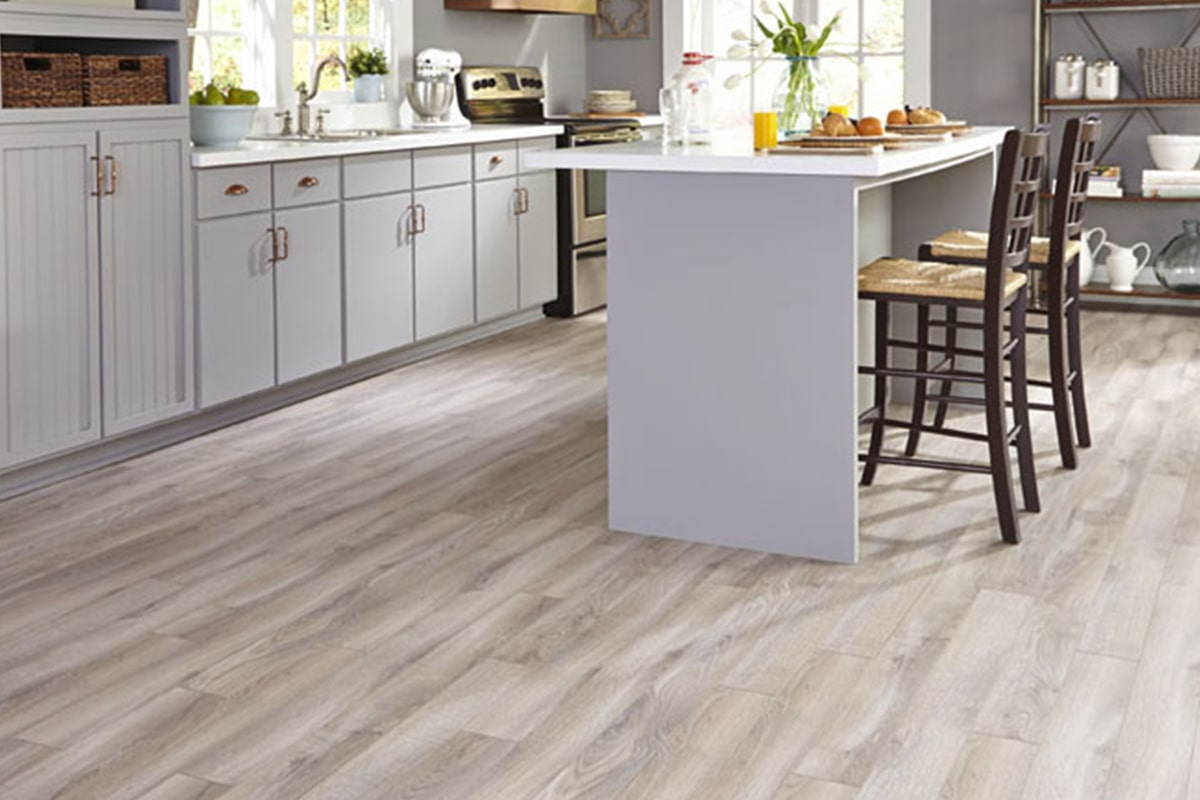 FEW FACTS OF VINYL FLOORING
Vinyl flooring is a flooring that comes in large, continuous, flexible sheets. A vinyl sheet floor is completely impermeable to water, unlike vinyl floor tile, which comes in stiff tiles, and vinyl planks, which come in interlocking strips.
It is sometimes called linoleum after a similar product of different (oiled linen) chemical composition.
Vinyl flooring is extensively used because it is water-impervious, fairly durable, adjustably resilient and insulating, easy to install, available with a variety of appearances.
Vinyl sheet flooring is usually made with skeuomorphic patterns that imitate wood, stone, or tile. The texture of these materials is imitated using embossing and specific topcoats; the appearance is duplicated using a print layer. Recent improvements in printing technology have made for higher-resolution images.
Vinyl flooring installation comes in either tile or sheet form. One of the least expensive forms of flooring, vinyl is very popular among homeowners, because it offers great value.
 Available in a wide range of colors, designs, and styles, vinyl tiles are easy to cut and install by the average do-it-yourselfer, especially when the tiles feature self-adhesive backing.
INSTALLATION
Vinyl, on the other hand, can be very difficult for homeowners to install, and therefore, it should be installed by a seasoned professional for the best results.