Deck Flooring Installation
Decks floors are a fabulous addition to any home, and there are many different types of deck flooring to choose from. The most common type of deck flooring is wood, but there are also other synthetic options available. Wood decks require more care than synthetic decks, but they are typically more inexpensive. Synthetic decks are made from materials that resist mold, mildew, and rot, making them easier to care for.
When choosing deck flooring installation, it's important to consider your budget, how much maintenance you're willing to do, and the look you want to accomplish.
A Deck is a weight-bearing surface identical to a floor that is often built outdoors, often advanced off the ground, and usually attached to a building.
Composite decking has a wood-like appearance without the risks of corroding, splintering, or termite infestation. This low-maintenance decking option resists the temperature extremes of our climatic conditions with minimal thermal expansion and contraction, resulting in maximum stability, making it a good alternative to wood.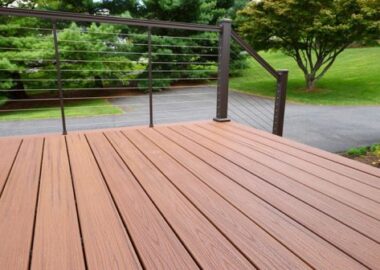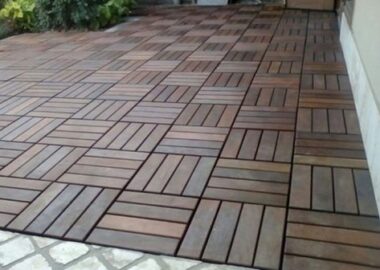 We TheInstallers are involved in providing excellent quality Deck Flooring Installation. It's made with the highest level of accuracy, using only the best materials, and under the strict guidance and supervision of experienced professionals. To ensure that our clients receive high-quality flooring, they are exhaustively inspected by the manufacturer. To meet the expectations of our customers, we provide this Deck Flooring Installation services in a variety of appealing colors and customized measurements. These are highly demanded of their strength, durability, weather-ability, and long-lasting life.