Herringbone Flooring Installation Services
Do you want a new look for your floors? which will last and add value to your floor. Or, if you own a business, what to look more elegant, distinctive kind of flooring in your office to make a good first impression every day? Herringbone is the solution for it.
What is herringbone flooring installation?
A herringbone floor is a parquet floor that has been put out in a particular pattern. The price of parquet blocks varies depending on the size of the block and the material, and they can be put in a herringbone pattern.
Its popularity has grown because of its fashionable, recognizable appearance because of how well-made and durable it is. You can select from a variety of materials, including laminate, engineered wood, and solid wood.
Herringbone is a very well-liked pattern and one of the traditional patterns connected to the Parquet flooring family. This style resembles chevron flooring. In actuality, the two seem identical to an untrained eye.
It's important to note the similarities between the herringbone and chevron patterns. The only significant distinction between them is that chevron patterns resemble arrows more, with the ends of each board butting up against the board opposite it. From one board to the next, herringbones are alternated side by side.
Key conclusions
The size of the floor and the type of wood will affect how much it will cost to build a herringbone floor.
Due to its labor-intensive nature, herringbone flooring is more expensive.
In addition to pure herringbone flooring, some people sometimes refer to parquet and chevron floors as herringbone.
The proper installation can be guaranteed by a skilled floor layer.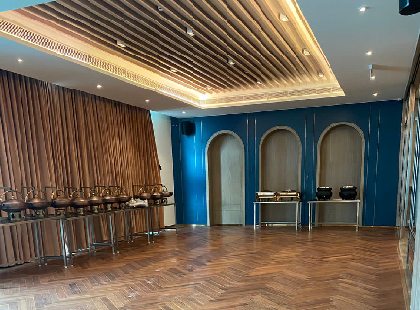 Do you want to install Herringbone flooring on your own at home or office.
Get in touch with TheInstallers for the best quote for the Best Herringbone Flooring Installation Services