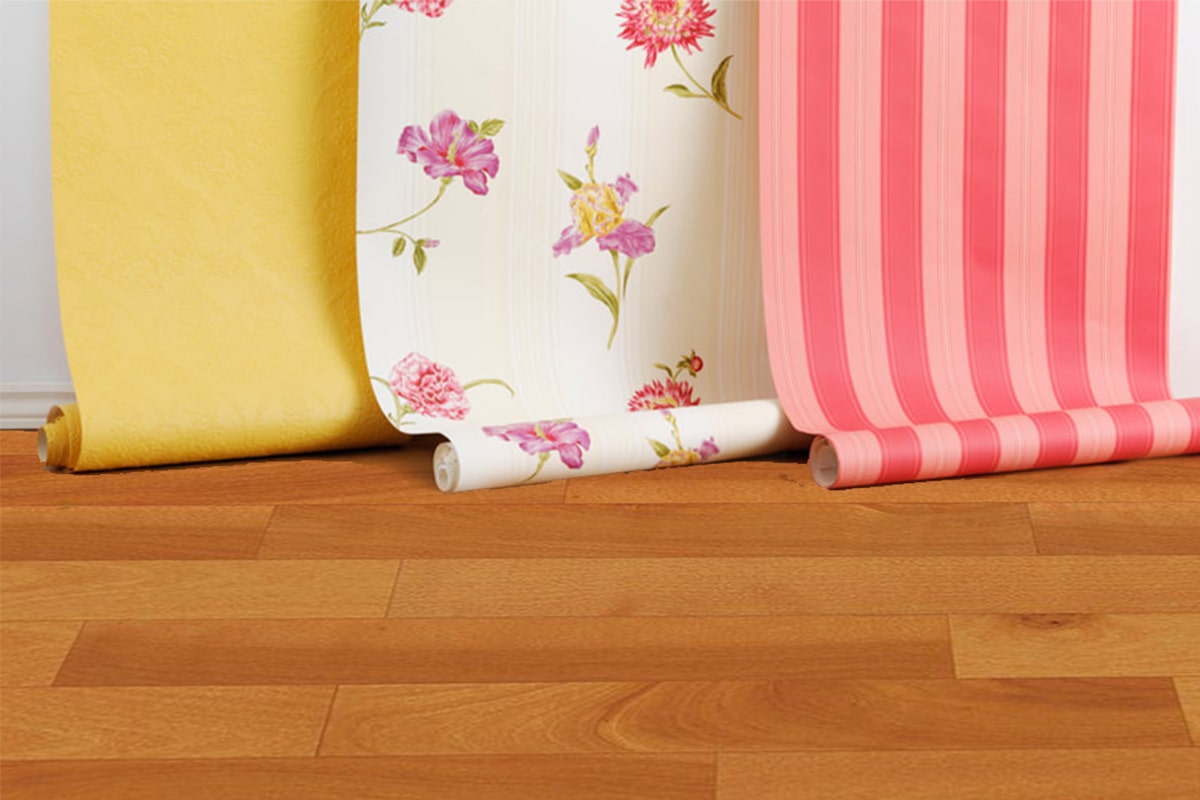 FEW FACTS OF WALLPAPER INSTALLATION
Wallpaper is no more a luxury product, it is a great way to add personality and style to your home. It is always a better-looking product than a painting wall. But it's not a project to be taken lightly—if done improperly, wallpaper can quickly become a disaster. Hire a professional for wallpaper installation services if you're unsure about taking on the task yourself. 
There are many uses for wallpaper installation. It can be used to add color and pattern to a room, to create an accent wall, or even to line shelves. Wallpaper is also a great way to cover up imperfections in walls or to add insulation. We at The Installers can serve you with various kinds of wallpaper like vinyl, nonwoven, fabric, glass cloth, natural, customized, etc.
In addition, a wall covering wallpaper is installed to adorn shelves, windows, bed backing, TV units, etc.
Wallpaper Installation:
Tools We Use While Giving Wallpaper Installation Services
Here are the essential tools we use while installing wallpaper
1. -A measuring tape. We use this for measuring both the walls and the individual pieces of wallpaper.
2. -A level. This tool helps us to make sure that the wallpaper is installed perfectly level.
3. -A pencil. We'll use this to mark where we need to cut the wallpaper.
4. -A sharp knife or scissors. This is necessary for cutting the wallpaper to size.
5. -Wallpaper adhesive. We use this to attach the wallpaper to the wall. We always prefer the best quality and different types of adhesive for specific types of wallpaper.
6. -A sponge or brush. We use this for applying the adhesive to the back of the wallpaper.
7. -A roller or smoother. This tool helps to smooth out any bubbles or wrinkles in the wallpaper after it's been applied to the wall.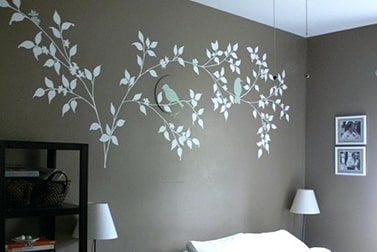 How Our Professionals Install Wallpaper?
Our professionals have installed wallpaper in homes and businesses for over 25 years. We use the highest quality materials and equipment to ensure a perfect finish. Our installers are highly trained and experienced in all types of wallpaper installation.
We begin by measuring the walls to be covered and then select our client desired wallpaper. We cut the wallpaper to size and then apply it to the wall using a special adhesive. Once the adhesive is dry, we trim the excess wallpaper and seal the edges.
Our wallpaper installation services are guaranteed to give you the perfect results. Contact us today to get the best quote.
Types of Wallpaper:
Lining Paper-Traditional Wallpaper-Vinyl Wallpaper-Embossed Wallpaper-Liquid Wallpaper- Non-Woven wallpaper-Fibreglass Wallpaper-Bamboo Wallpaper-Textile wallpaper-Veneer Wallpaper Lining-Polystyrene Sheeting-Polystyrene Veneer Lining Paper-Wood Chip Wallpaper-Woodchip Wallpaper-Anaglypta Wallpaper-Supaglypta Wallpaper-Flock Wallpaper-Foil Wallpaper-Printed Wallpaper.