Wallpaper is being used by people since the earliest of the 16th century. Since then it has been widely popular among people to decorate their walls. Wallpaper works as a savior for damage and the rough wall and makes it even more beautiful than before.

There are different types of wallpaper and you can install any of the types based on your choice and home interior. Earlier people had been sticking glue rice paper onto the wall like wallpaper. Modern techniques and trends have taken over the ancient wallpaper. As a result, new different types of wallpaper and new patterns are coming up day by day.  
Are you worried about wallpaper installation? Nowadays installation and removal of wallpaper are easy because of the quality glue and fine removal technique.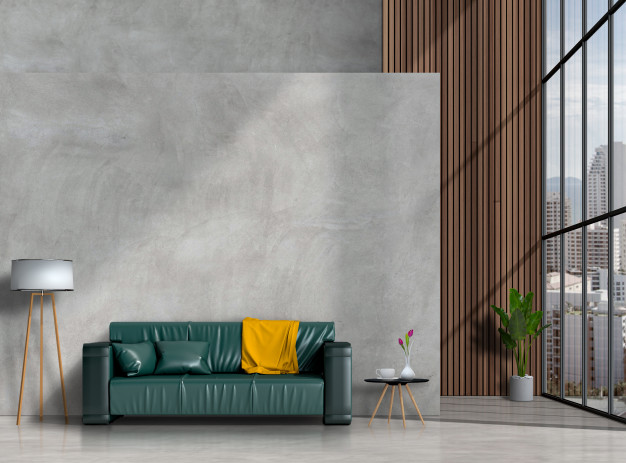 Let's dig into the blog to know about the different types of wallpaper.
Different Types of Wallpaper  
1. Lining wallpaper
Lining paper is not a complete wallpaper material. It is capable of hiding any imperfection that is present in the wall during the plaster. You can also use it to conceal any damaged wall. It will make the surface smoother and give you a better finish than ever.
2. Printed wallpaper
Printed wallpaper is a non-woven or oven baking wallpaper generally preferred by people who love different prints and colors. Floral, geometric, medallion, abstract, and other types of prints are used in printed wallpaper.

You have the option of choosing any of the designs. Printed wallpapers are PVC-free and fragrance-free, according to the manufacturers. This wallpaper adds elegance and warmth to the atmosphere.
3. Textile wallpaper
Textile wallpapers are the oldest wallpaper that is made from natural fibers. At the same time, it enhances the durability of the wallpaper and gives an aesthetic look to the wall. If you want a sophisticated look then, these textile wallpapers can match up to your expectations.

Also, it will add sophistication, naturalness, and glamour to the room. Another type of wallpaper is called synthetic textile wallpaper that is not made from natural fibers. As a result, it gives you the best durability and works best in high-traffic areas.
4. Vinyl wallpaper
Currently, vinyl wallpaper is the most popular and widely used wall covering. It uses a vinyl film layered on the top that increases its longevity. As a result, the extra layer of protection saves the wallpaper from humidity and moisture. Vinyl wallpapers are relatively durable and cheap. These are highly artificial and can only be used in a well-ventilated atmosphere.
5. Non-Woven wallpaper
Non-Woven Wallpapers are exceptional wallpaper that is quite trending nowadays. It is special because of its manufacturing process. It uses synthetic and natural fiber to make the wallpaper washable and tear-resistant.

Besides that, these different types of wallpapers are eco-friendly and user-friendly. Non-Woven wallpapers are easy to install and remove. You can also use non-woven wallpaper as a base before painting.
6. Bamboo wallpaper
If you are a nature lover, this wallpaper would be the best choice for you to decorate your dream wall. Bamboo wallpaper is a natural and handcrafted wallpaper made up of natural bamboo sticks. Bamboo is adaptable and you can use this to make any structure.

Likewise, bamboo wallpaper is made by sticking the bamboo stick onto a paperback with glue. You can use this wallpaper on specific walls as it is not resistant to wet and moisture areas. But this wallpaper certainly enhances the look of your wall and entire room.
7. Mylar Wallpaper
Mylar is a wallpaper that is printed on a paperback and a polyester film is applied on top of it to make the wallpaper washable. Mylar wallpaper gives a shining look to the wall. Since Mylar wallpaper can highlight the defect of the wall if the wall is rough, it is recommended that lining paper be applied before installing the Mylar wallpaper. To stop creasing, take extra caution when applying the Mylar wallpaper.
8. Fiberglass wallpaper
Fiberglass can be a great option for your wall as it provides a nice finish and metallic touch to your wall. It is made from natural fibers such as lime, soda, and dolomite. You must ensure that your wall is smooth before installing fiberglass wallpaper. Since fiberglass wallpaper is so delicate, you must take extra precautions when installing it.
9. Flock Wallpaper
Flock wallpaper has a fuzzy velvet-like structure that looks marvelous and is generally installed in the most luxurious house. Such delicate care and maintenance are needed for this wallpaper. This wallpaper is not washable at all.
10. Murals Wallpaper
Mural wallpapers are the photographic and illustration wallpaper that covers the complete wall or any specific portion of the wall. It completely depends on the pattern that you choose. This wallpaper is durable and gives you a high-quality illustration.
11. Liquid Wallpaper
The name itself defines it. Liquid wallpaper is a combination of cellulose and cotton fiber. It is applied to the wall in a liquid form and does not contain any toxic thing. It takes approximately 24 hours for a liquid wallpaper to dry completely. This wallpaper is washable only with water.
12. Metallic Wallpaper or foil wallpaper
metallic or foil wallpapers are attractive as reflecting the metallic look. Metallic wallpapers are durable and manufactured so minutely that you cannot take your eyes off them. It gives a contemporary look to the home while emitting light inside the room.

Hope you find these different types of wallpaper interesting. For more such interesting interior decor tips, follow us on Instagram or Facebook
Read more facts: How To Install Artificial Grass In 5 Easy Steps