Let's get started on what is Exterior Cladding exactly.
The process of wrapping the exterior of a house or a building with some layering material is referred to as  Exterior cladding. That can be timber, bricks, vinyl, steel, aluminum, glass, and much more
Start with a variety of fabulous exterior cladding options if you want your home to stand out on your street. Adding cladding to your home improves its durability and weather resistance. Instead of exposing your property to the elements without protection, cladding materials can help absorb some of the damage. It can also improve the visual appeal of a property as the materials come in a variety of styles to suit every unique requirement
Types of Cladding Materials
Wood Cladding:
There's nothing like the look and feel of real wood. When it comes to the exterior of your home or building, nothing beats natural wood cladding for versatility and the likelihood of achieving the desired look. Wood cladding is a multifaceted process that entails applying a layer of high-quality materials to the exteriors of any building or structure to provide thermal insulation and weather protection. The way elements hit or fall on a surface is frequently controlled by the exterior surface.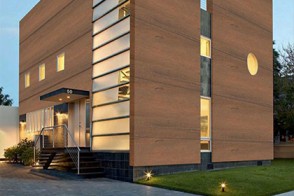 Timber Cladding:
Timber is still one of the most aesthetically pleasing cladding materials available. Timber cladding is commonly installed in long, narrow boards that can be installed horizontally, vertically, or diagonally, and the end result can be completely customized to achieve the desired decorative finish. Because timber is a natural material, each panel will be unique, with grain patterns that are one-of-a-kind and cannot be duplicated, making your structure stand out.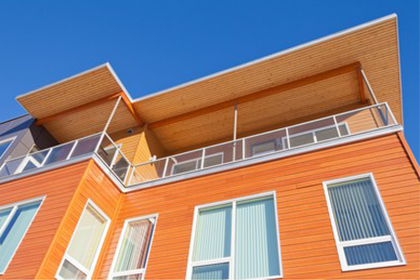 Aluminum Cladding:
Aluminum cladding is a sort of metal exterior wall covering and it is a lightweight metal that is both durable and corrosion-resistant, as well as 100% recyclable. This ensures that the product will last for the life of the building and beyond. Prior to cladding panel manufacturing, the majority of aluminum cladding for the construction industry is pre-coated in a coil.
Terracotta Cladding:
Terracotta cladding is a type of architectural cladding that is made from natural and aged raw clay without the use of any chemicals and fired at high temperatures to provide thermal insulation and weather resistance while also creating an attractive facade. The design flexibility, distinctive colors, natural textures, durability, and sustainability of this cladding are all praised in contemporary architecture.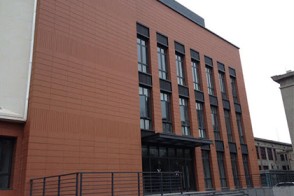 Stone Cladding
Stones can give your home a rustic, worn appearance. Natural stone on your walls, particularly on the exterior, has the strength, durability, and functionality to instantly increase the property's overall value. The cost of natural stone cladding is usually determined by the type of stone purchased, such as slates, sandstones, marble, granites, limestones, and quartzites. The price is also highly dependent on the required shape and size. When it comes to selecting a material to clad a building's facade, natural stone is one of the most highly valued elements by professionals. Choosing natural stone cladding for your project is definitely a great idea.
Brick Cladding
The addition of brick cladding to a building transforms it from an unattractive structure to one that has the potential to sell for a higher price. Brick cladding comes in a variety of colors to help you match it to the rest of the structure. A building's brick cladding adds an extra layer of protection against harsh weather conditions like heat, rain, mold, and other pollutants. This helps to keep the main structure from cracking and deteriorating. When compared to paint and other coatings, good-quality cladding bricks require very little maintenance over time. One of the reasons why cladding brick has become increasingly popular in recent years is because of this. Most types of brick cladding only need to be washed to maintain their appearance.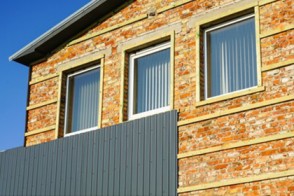 Over to You
Many people are still unsure about the various types of cladding that are available. Each material has its own set of benefits and appealing properties, all of which can be customized to meet your property's aesthetics and functional requirements.

Hope you got to know what is exterior cladding and its types. You can also follow us on Instagram or Facebook

Check This Out: Types of Decking Materials Ideas with Approximate Pricing