Have you ever installed soffit panels for your roofing?
Every homeowner strives to maintain a secure and comfortable environment in their home.  We install various systems such as CCTV cameras and alarm systems when it comes to home security. Then why can't we consider security when it comes to the home's roofing, which is one of the most important aspects? So here we talk about soffit panels that can act as protective armor for your home's roofing
What are Soffit Panels?
Soffit panels are building panels that connect the roof overhang to the building's side. Soffit panels are an important part of the structure's exterior.
These are the architectural elements that help to protect the home from a variety of pests as well as prevent moisture from entering the rafters
Soffits are made of a variety of materials. When compared to other types of materials, each has some characteristics that set it apart. However, as you examine each type of material, you will notice that one will undoubtedly be the best choice for your construction requirements. Learn about the various types of soffit materials available and what they can accomplish.
Different Types of Soffit Materials
Wood
Soffits made of wood are elegant and come in a variety of shades. It can be used in almost any environment and is also recyclable. If you go with this option, you'll have to spend more money as it's one of the priciest soffit materials available and it also takes time to install.

However, it will add a touch of warmth to your space, which you will appreciate. It contributes to the ecology of any healthy environment. The panels are replaceable, and it necessitates ventilation where it is installed, but it still looks stunning.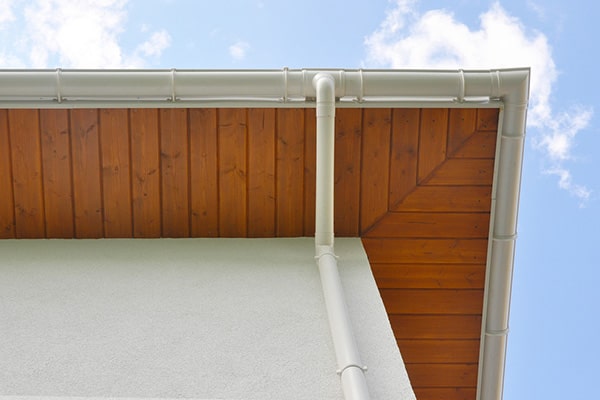 Vinyl
Vinyl soffits have the appearance of painted wood but are more durable and virtually maintenance-free. It's inexpensive and widely regarded as one of the best materials for insulating your home.

It's available in a variety of grains and textures, and you can customize it to achieve the look you want. It does not rot, is resistant to chipping and cracking, and is simple to maintain. It's also water-resistant.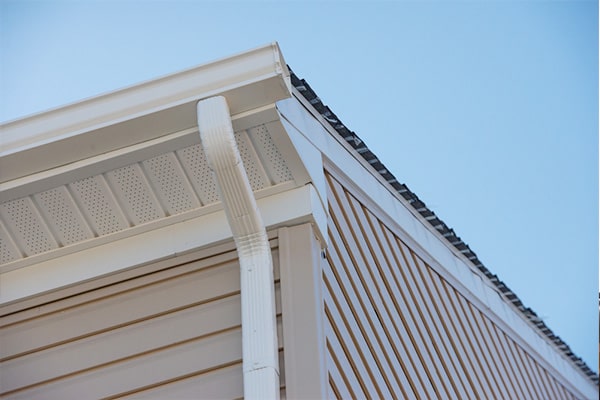 Steel
Soffits made of steel are far more durable than those made of wood. They are long-lasting with no risk of warping or deformation due to high temperature and come in a variety of colors to match your style or the space in which you intend to install them.

Steel undersides can be pre-fabricated and customized to fit your home's roofing measurements. They're more commonly used in mansions and larger structures. It is, however, an expensive material, just like wood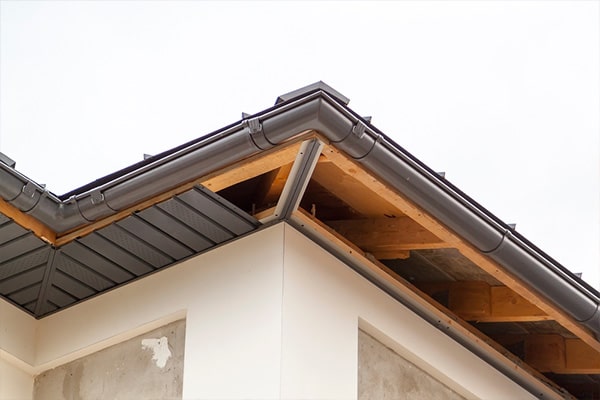 Aluminum
Aluminum soffits are malleable and easy to install. It is protected by a layer of polyester, with a polyamide and anode-oxide layer being used less frequently.

They are simple to work with and clean because they do not collect dirt. It's water-repellent, rot-resistant, crack-resistant, and chip-resistant. From installation to insulation this is the most popular option among property owners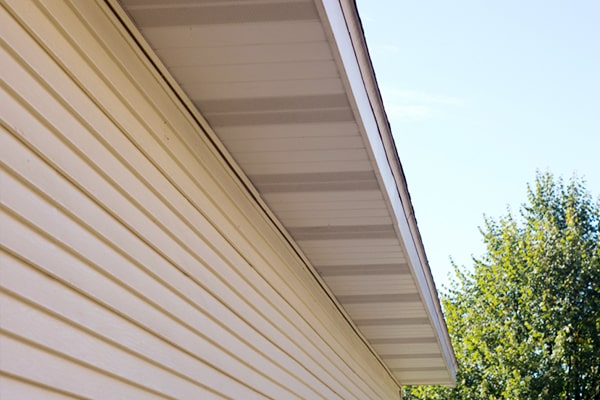 UPVC
Unplasticized polyvinyl chloride soffits are called UPVC soffits. It is water-resistant, as well as cracking, rotting, and chipping resistant. It performs admirably in the face of torrential downpours. It offers custom designs to meet the requirements of the customers.

While wooden fittings were once the norm, it appears that plastic fittings are becoming increasingly popular. They have numerous advantages, the most important of which is that they are far more energy-efficient and will keep your home warmer than before.
Hope you find this blog helpful. If you are planning for it, DIY repairs and installations are not recommended, and it is always best to leave these tasks to professional installers. We'd be pleased to help you with our soffit-related installation services. Get in touch with us at +91-7093009550.

Check This Out: Top 7 Ceiling Design Ideas To Elevate Your Home Or Workspace