The study of acoustics has traditionally focused on dealing with sound from a single source. These are the sound-absorbing panels that are used to reduce reverberation and echo in space by reducing background noise. These are useful for allowing people to enjoy pure music while recording or playing various instruments without polluting the environment with excessive noise.

With modern technology and high-quality acoustic panels, you can create entertainment/music rooms in your home or studio that control noise levels. Also, These are a great solution for people who live in areas with higher noise levels. These panels are designed to blend in with the interior of any room where soundproofing is required. Let's discuss the types of acoustic panels and their uses.
Here are different types of acoustic panels designed to merge in with the interior of any room
Art Acoustic Panels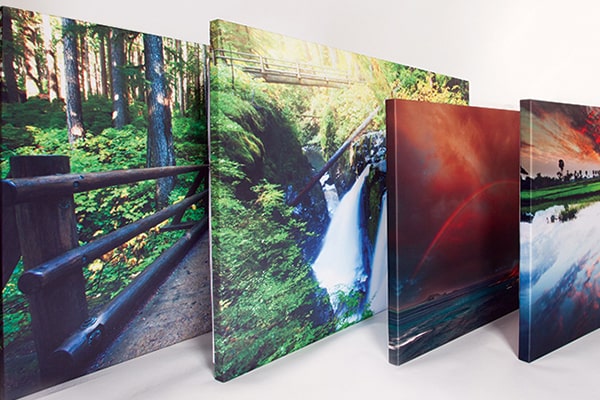 There is no better choice for soundproofing a space while also going bold with your design than art acoustic panels. Reduce reverberation and create a better listening environment by eliminating room reflections. These panels are beautiful, long-lasting, and simple to install.
These sorts of acoustic panels can be printed with your corporate logo, unique photos, and other artworks, according to acoustic panel specialists.
Fabric-Wrapped Panels
These are some of the best types of acoustic panels. Fabric-wrapped acoustic panels are suitable for restaurants, studios, sound recording rooms, and conference rooms which are Reduced Noise & Reverberation and High Performance.
Fabric-wrapped acoustic panels are available in a variety of sizes and colors to match your interior OR in a variety of color shades to create multi-color patterns on your walls and are designed to work smoothly with your current or planned designs. These panels are a reliable, long-lasting, and cost-effective way to reduce resonance in large environments.
Foam Acoustic Panels
Sound waves are reflected off ceilings, walls, and other hard surfaces by acoustic foam. Soundwaves are absorbed by the foam, creating a smooth, quiet, and relaxing environment. Outside noises can also be reduced by using acoustic foam, which prevents them from seeping into a building. They're ideal for a wide range of uses, including studios, home entertainment systems, and more. Foamily Egg Crate Acoustic Panels have a sleek appearance and excellent sound absorption, making them ideal for treating sound on walls in your studio or workplace.
Indoor – Outdoor Acoustic Panels
Acoustic foam panels are designed to absorb sound waves in the space where they are put. They may assist to lessen noise from the outdoors or from a noisy neighbor, but they will not fully eliminate it. Many times, little cracks in the windows allow the sound to pass through.
Metal Acoustic Panels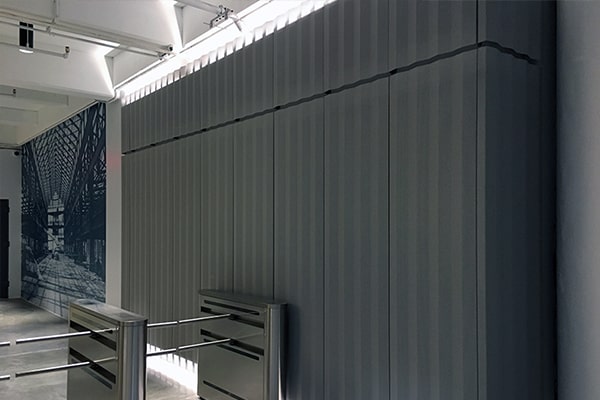 Metal isn't usually the first material that comes to mind when it comes to sound absorption, but when combined with state-of-the-art acoustical materials, the results are great in terms of both performance and beauty. Acoustical Metal Panels with outstanding sound absorption qualities are available for use in a wide range of settings and applications. The perforated metal acoustical panels are tough enough to withstand demanding industrial environments while also appearing attractive enough to match the high-end decor.

These cost-effective and easy-to-install options help restaurants, airports, concert halls, workspaces, retail, manufacturing sites, and a variety of other areas. We offer a graphics option for creating panels for a more unique noise control solution, greatly boosting the aesthetic delight.
Wooden Acoustic Panels
Wooden Acoustic Panels are slit resonance absorption materials made of high-quality wood panels with grooves on one side and perforated holes on the other. Wall and ceiling systems can be made with these wooden panels. Wooden acoustic panels not only reduce noise but also provide the interior area with a charming aesthetic.
Polyester/PVC Acoustic Panels
Polyester, PVC, and other materials are also used to make acoustic panels, depending on where they will be installed. There are also acoustic panel kits on the market. These kits are simple to put together and require little effort. Polyester felt's lightweight durable nature (coupled with an additional lower melting point ) creates the right attributes for acoustic felt panel construction.
If you find these types of acoustic panels helpful, you can hire TheInstallers for any type of acoustic panel installation
Check This Out: Top 7 Ceiling Design Ideas to Elevate Your Home or Workspace

You can also follow us on Instagram or Facebook for more interesting updates