Many things might go wrong when your office furniture is installed. Isn't it comforting to know that you are equipped to tackle any problems that may arise? Did you consult with all relevant parties? Did you complete all of the necessary research to avoid installation problems?
I hope you can confidently respond "Yes, of course" to these questions. With so many furnitures and materials to move in a new office installation, it's crucial to be aware of possible stumbling blocks.
So, today we will dive into the potential problems that we will face while installing office furniture and how to avoid them in order to have a successful installation without any issues.
Things to Consider Before You Begin
Naturally, there is always a danger that anything might go wrong, regardless of how well-prepared you may be. However, you can at least take the necessary actions to improve your chances of success.
The following items should be kept in mind before or during office installation.
Before the installation day, double-check every aspect to prevent any problems. If something goes wrong, having a copy of the confirmation email is usually good.
Removing the current furnishings is necessary. You don't want the installation personnel to show up prepared to set up and find that the room with outdated furniture and appliances.
Reserve the lift. Nothing is more annoying than moving while waiting for a ride. Therefore, before installation, make sure the ride has been booked.
Check the workspace before you arrive. It's a good idea to walk around the area before installation day in case any staircases or floor plans don't match your information.
Let the staff know. Make sure current employees are informed before installation day if you are performing installations in a workplace with existing employees to ensure they are prepared.
Other trades are present. When you wish to install your new furniture,be mindful that there might be other people who are moving in the same day or doing some work. In order to prevent any overlaps, it is important to coordinate with them or the authority
Obstacles to Self-Installation of Furniture. Installing furniture might be simple if you've assembled a desk or chair. Even though there can be some immediate cost savings associated with installing a vast office, it's best to leave it to the experts.
The following issues might occur if you choose to install things yourself:
Injuries cause due to lack of experience.
You may lose time and money if your technology or equipment is damaged.
Your company may incur more expenditures due to problems that might have been prevented.
For any accidents that happen during installation, workers' compensation.
Additional fees if damaged furniture requires replacement or other repairs.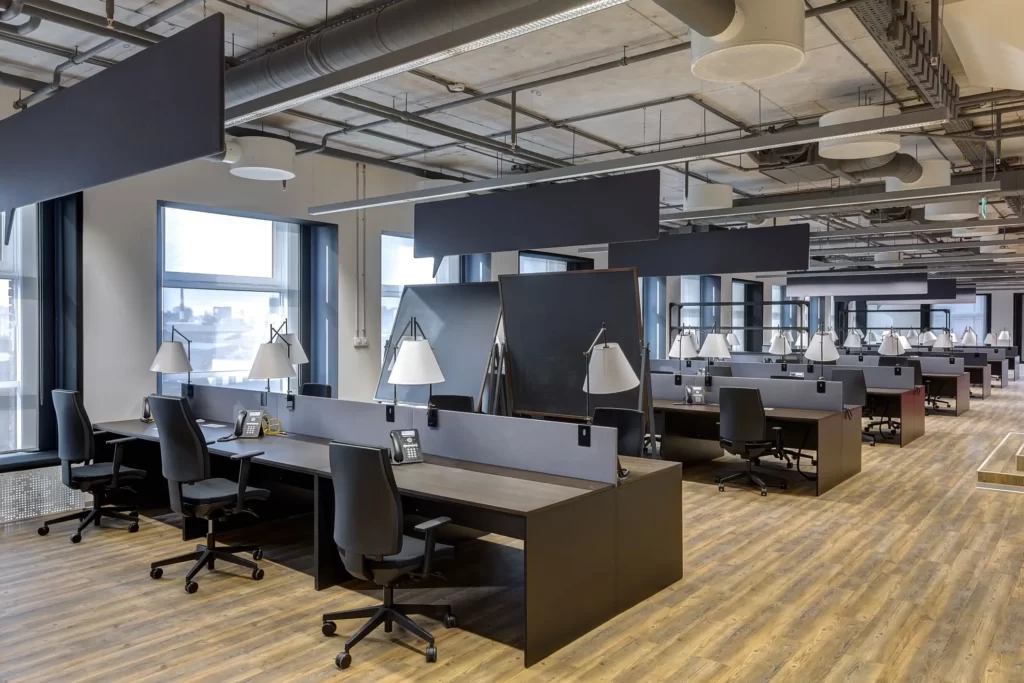 Should you Hire an Expert?
It can be challenging to install office furniture since it is sometimes enormous, bulky, and quite heavy. This equipment is susceptible to scratches and other surface damage, which can be costly to repair or replace, mainly if untrained people are recruited to handle it.
A skilled office furniture company can handle it with care and experience, giving you peace of mind. These installers will construct your table correctly, utilising the methods and equipment needed to ensure it works as intended and lasts longer than if placed improperly.
Using an unlicensed installation may nullify the manufacturer's warranty; it should be noted.
With this knowledge, you should be better equipped to address any issues that may or may not surface during your next office installation.
Have More Concerns Regarding Furniture Purchase?
You should well-equipped with the knowledge you need to make the best choice for your company when purchasing new office furniture because it might involve a sizeable time and financial commitment.
Our Office Furniture Buyer's Guide provides answers to all of the queries that our clients ask us most frequently, including:
How much does office furniture cost?
How does furniture warranty workes?
Do I choose the appropriate furniture?
And a whole lot more..



If want more about office interior and for better ideas so read our blog What Are The Best Office Decor Elements For Your Workspace?