Here are some tips and topics for a modular kitchen. It can be efficiently designed and installed, converting an ordinary kitchen into a modular kitchen.
One of the key features of Indian houses is the kitchen. Where each family member spends a small amount of time, and where a new idea called modular kitchens has entered the world of interior spaces. Because they can be altered to suit the owners' needs, modular kitchens differ from traditional kitchens created by carpenters and are becoming increasingly common in urban Indian households. Compared to conventional kitchens, they offer a more fantastic room and are simple to use and maintain. The cost of the modular kitchen must be taken into account before installation. Since these kitchens are produced in factories, precise measurements must be taken because alterations cannot be made during installation. As necessary, Whether you desire a large or small modular kitchen, it can be designed.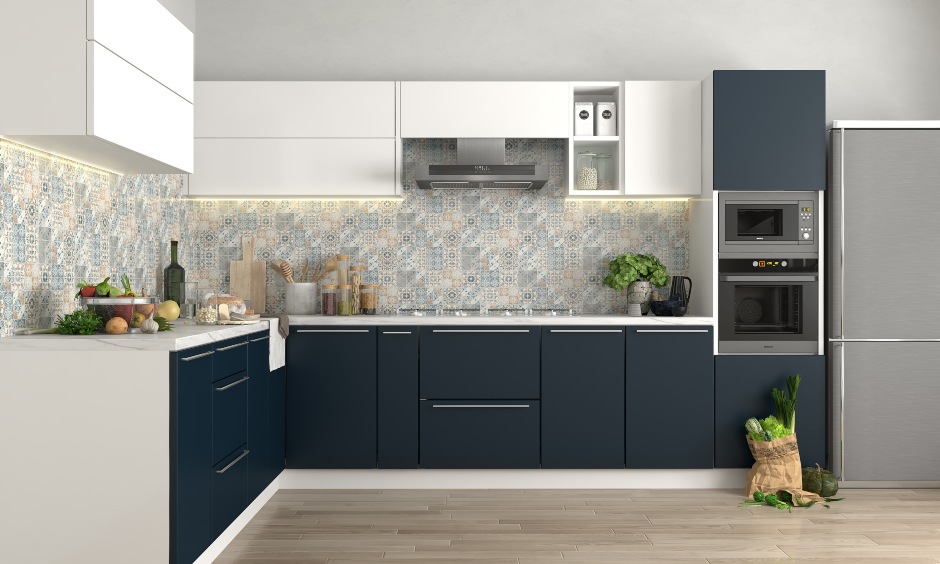 Modular Kitchen Designs Catalog (List)

Make a layout plan
Choose a kitchen plan to assist you with a good workflow, such as a U-shaped, L-shaped, or straight layout. Use the golden triangle principle to make the refrigerator, sink, and stove the focus points, with 5 to 9 feet separating them.
Choose the kitchen Appliances You Need
You can choose the kitchen appliances you'd like to use so that they may be moved according to their size and available space, and exact plug points can be put in. To eliminate smells and allow a smoke-free area, put the chimney in and always pick one with strong suction power.
Increase Storage
Consider the storage you'll need, considering various-sized drawers and cabinets to store items like cutlery, jars, electrical equipment, pots, and so on. Keep a separate area set up for the dry ingredients in the kitchen. By improving the above cabinets, you may increase vertical storage. Remember that if there is a larger space between the ceiling and the cabinets, dust may collect there.
Choose The Materials
Using boiling water-resistant plywood is preferable to choosing less resilient materials or particle boards, which can degrade in damp environments.
Color Combination
Choose a striking hue or two in sharp contrast, and select a matching finish for your cabinets. Avoid glossy colours if you can because they are more likely to reveal fingerprints and smudges.
Add under-cabinet lighting
The kitchen area is often lit by ceiling lightning, but cabinet spots cause dark areas on the countertop. So, it is advised to keep lighting under cabinets, if you don't mind.
Modular Kitchen Accessories
A variety of kitchen accessories are available. Pull-out baskets, corner units, tall units, cutlery organisers, bottle pull-outs, and under-sink accessories may all be used to design a kitchen if they are intelligently chosen according to the demands.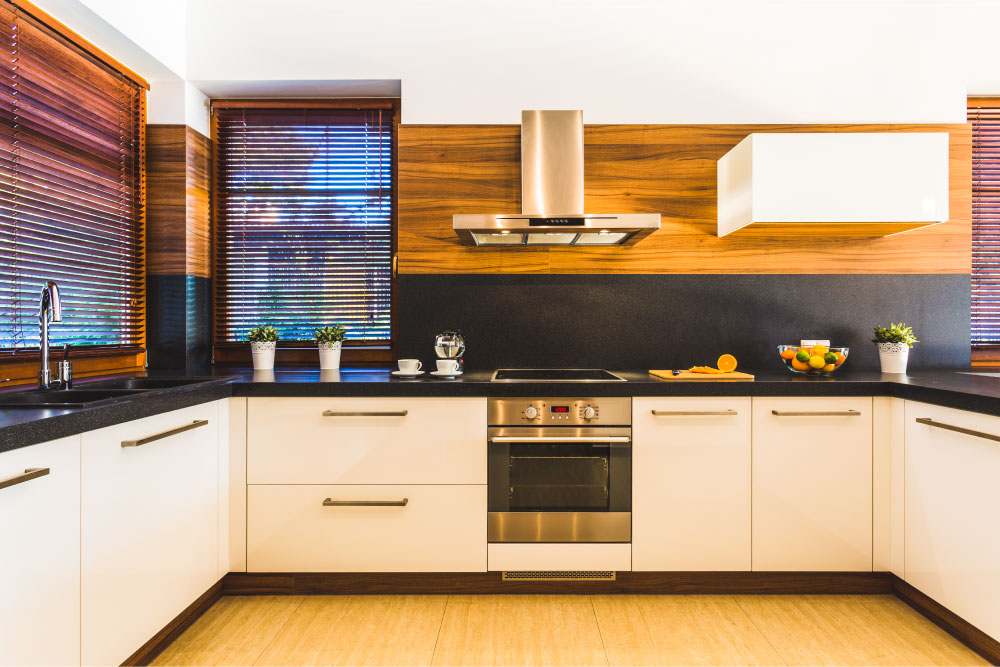 Convert Normal Kitchen to Modular Kitchen

Modular kitchens reduce space
One of the best things about modular kitchens is how much more space you have and how easy it is to keep everything tidy and organised. You would need to hire carpenters to build cabinets or buy shelves in typical kitchens. Small areas are cleverly transformed into functional shelves or tiny cupboards for keeping spices in modular kitchens. If you have the time to use them, our kitchen designs can help you.
It gives it a unique look
The idea that all these kitchens may be customised to fit your unique kitchen space demands is one of their best features. It can be cut according to your needs, available space, and price range.
Using space
The small design uses every available inch of space of kitchen space. It maximises the open space. Bins, baskets, racks, and other storage solutions make it possible to organise every kitchen corner, even the kitchen counter.
Visual appeal
Because all the pipes and plumbing joints are hidden, it looks fantastic.
You can make it expensive and professional if you want to set up a modular kitchen. We are here for you with our skilled and experienced team to serve at your doorstep.