Wallpaper can be a stylish and unique way to add value to your home. But before you start shopping for that perfect pattern, there are a few things to know before installing wallpaper. This article covers everything from preparation to choosing the best wallpaper installer and the right type of wallpaper for your space.
Here Are a Few Things to Know Before Installing Wallpaper


What is the Purpose of Wallpaper?
Wallpapers can add both style and function to a room. They can be used to create a focal point, add texture, or simply add a pop of color.
But before you start shopping for wallpaper, there are a few things you should keep in mind.
Function: The first thing to consider is what you want the wallpaper to do. Are you looking for something that will add insulation? Or are you simply looking to dress up a bare wall? There are many different types of wallpaper on the market, so it's important to know what you need before making a purchase.
Style: Next, think about the overall style of the room. If you're going for a more traditional look, then opt for classic patterns like stripes or florals. If you want something more modern, then consider geometric patterns or even abstract designs. And if you're really not sure what direction you want to go in, then look at some inspiration photos online or in magazines to get an idea of what styles you like.
Color: Of course, the color of the wallpaper is also important to consider. You may have a specific shade in mind, or you may want to choose something that makes you feel good.
How Do Wallpapers Add Value to Walls?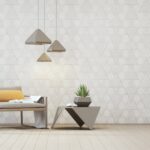 Wallpapers are one of the most popular ways to decorate a room and add value to your home. They come in a wide variety of colors, patterns, and textures, so you can find the perfect match for any style. Wallpapers can also be used to cover up imperfections in your walls, or to add an extra layer of insulation.

Pay Attention When Picking a Wallpaper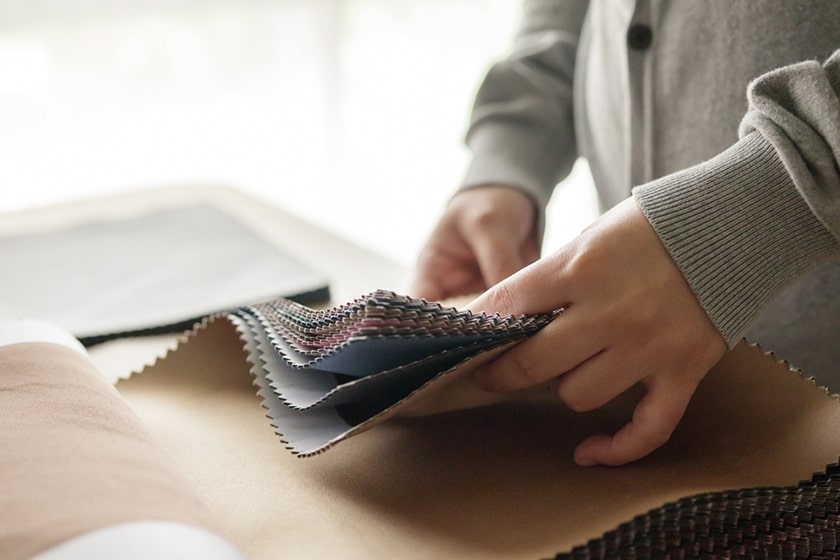 When it comes to wallpaper, there are a few things you need to pay attention to before making your final decision. Here are a few tips:
1. Consider the overall style of your room. What kind of vibe are you going for? The wallpaper you choose should complement the style of the room.
2. Think about the color scheme of your room. You want to make sure the wallpaper you choose will not clash with the existing colors in the room.
3. Take into consideration the pattern of the wallpaper. Some patterns can be quite busy and overwhelming. Make sure the pattern you choose is something you can live with for a long time.
4. Make sure you have the proper tools and supplies for hanging wallpaper. You don't want to start the project only to realize you're missing an essential item.
5. Don't forget to factor in the cost of the wallpaper itself as well as any other supplies you might need. This can help you stay within your budget for the project.
Why Consider a Professional Wallpaper Installer?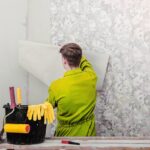 When you have decided on a perfect wallpaper for your home and you start to peel back the first strip, you realize this might be a bigger project than you originally thought. Don't worry, in that case, you can opt for a professional.

What is the Use of Hiring a Professional?
If you're considering hiring a professional wallpaper installer, there are a few things you should keep in mind. First, professional installers have the experience and expertise to get the job done quickly and efficiently. Second, they usually have access to high-quality equipment, which means your wallpaper will look its best. And, hiring a professional can save you time and money in the long run.

Some people believe that it's a simple enough task that anyone can do it, while others think that it's best left to the professionals. There are benefits to both approaches, but if you're leaning towards hiring a professional wallpaper installer, here are a few things to keep in mind.
They know how to avoid common mistakes that can occur during installation, such as bubbles or wrinkles in the paper. And if you have any complex patterns or installation techniques in mind, it's always best to leave it to the pros.
Another benefit of hiring a professional installer is that they will likely have all of the necessary tools and supplies on hand. This can save you time and money, as you won't need to go out and purchase anything additional in order to complete the job. Additionally, many wallpaper installers offer a warranty on their work, so if there are any problems down the line, you'll be covered.
Finally, when you hire a professional wallpaper installer, they'll be able to take care of everything from start to finish.
Hope you find these things to know before installing wallpaper informative. You can also follow us on social media for more interesting interior tips (Instagram | Facebook | LinkedIn | Twitter)